RANGITAWA ROMANCES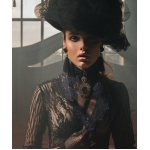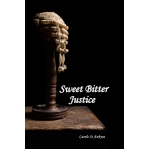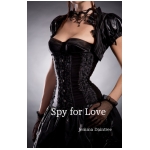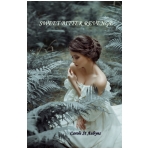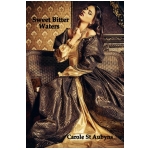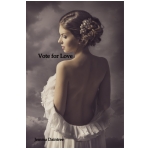 Rivals for Love by Jemma Daintree
The third book in the Aphrodite Club series.
Carys Setford dreams of publishing a women's magazine. Felix Kinkaid dreams of Carys but also sees her as a rival to his own newspaper empire. Loneliness and frustration lead Carys to the dark side of the Aphrodite Club where she learns how to use her body for pleasure and power. But beset by violence and disaster she finds suport from an unlikely ally.
A New Zealand historical erotic romance, 18+
Sweet Bitter Justice -
Carole St Aubyns
The third book in the Sweet Bitter series.
Alice Whitlock one of New Zealand's first woman lawyers sets up a criminal defence practice in Feilding in 1898.
Seth Hanlon arrives from Australia to try and mend a family relationship.
They are brought together in circumstances no-one could have foretold when kidnap and arson occur in the small rural town.
Past events in Alice's life have forced her into a future barren of love but will she be persuaded to change her mind?
Available on Kindle and in paperback.
Sweet Bitter Waters -
Carole St Aubyns
***** Amazon review.
A historical romance set in New Zealand. Has the enigmatic Lady Jane Southerington met her match when she hires Gareth Wyndham as her farm manager? Both have secrets in their pasts and Jane has no wish to allow her attraction to her employee to persuade her from her chosen path. Jane has to endure blackmail, kidnapping and murder before she is able to admit her love. 16+
Also available on Kindle
Sweet Bitter Revenge -
Carole St Aubyns
Merryweather Sinclair has struggled to retain her New Zealand farm since the death of her father in 1894 and when a stranger arrives from West Virginia and insists she repay a debt owed by Lord Sinclair, she plots revenge to retain her property. Rourke Keston is surprised to find that New Zealand women having just obtained the vote, are not easily pushed aside when it comes to protecting their rights. Merry has a secret and she will not succumb to the charms of the American tobacco farmer until she is ready to claim victory and admit her love.
A sequel to Sweet Bitter Waters (Novella)
Also available on Amazon and Kindle.
A rural schoolteacher becomes involved in politics and the Electoral Reform Bill when she helps to present the petition in Wellington in 1893. A loveless marriage leads her to the erotic pleasures at the Aphrodite Club where she meets her match!
A hot and steamy New Zealand historical romance!
18 +
Also available on Kindle.
Spy for Love - Jemma Daintree
The second on the Aphrodite Club series.
Security expert and spy catcher Chase Ryder arrives in New Zealand in 1894 in pursuit of Russian Irina Karpinsky. Forced to ask for help from Dylis Frampton the owner of the notorious Aphrodite Club, his plans do not include falling in love. But Dylis proves to be a worthy match for both Chase and his criminal adversary.
Available on Kindle 18+